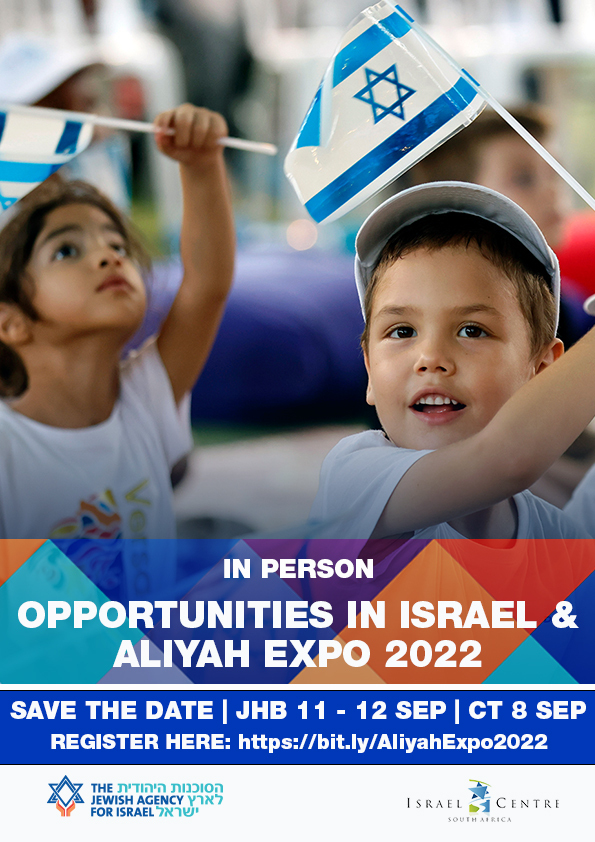 OPPORTUNITIES IN ISRAEL & ALIYAH EXPO 2022
IN-PERSON
CT 8 SEPT | JHB 11-12 SEPT
Experts from the following fields will be in attendance:
• Aliyah planning & preparation.
• Aliyah process & benefits
• Employment & vocational training
• Job opportunities & trends
• Opening a business in Israel.
• Israeli health System
• And more
Let our team of experts assist you in making your journey to Israel a reality.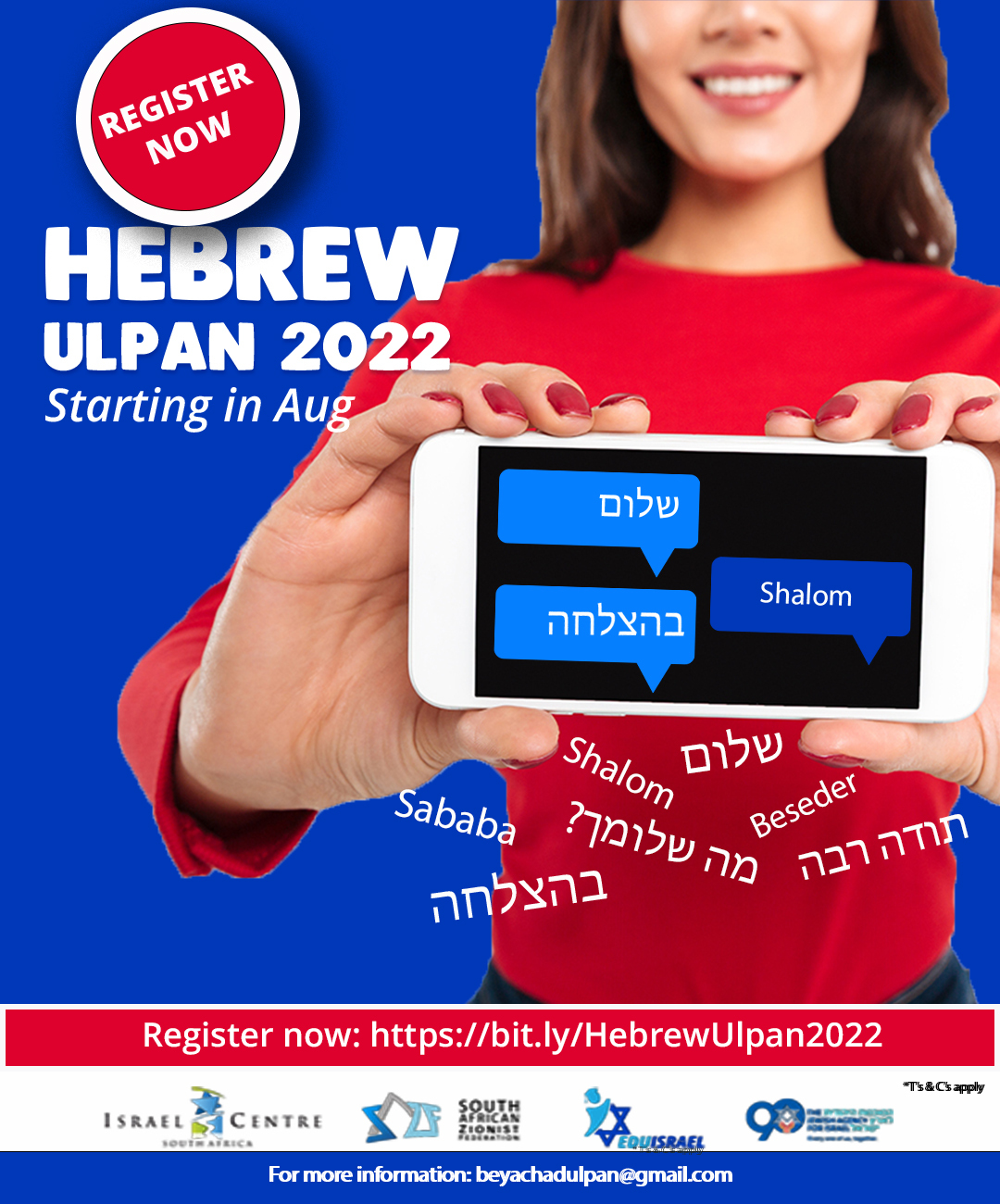 LEARN HEBREW ONLINE
Our Hebrew Ulpan caters to learners of all levels. Beginners, intermediate and advanced.
Classes focus on conversational Hebrew and our teachers will ensure that each student gets the attention they need to start speaking Hebrew with confidence!
Our team of experienced teachers will assess and determine your level of Hebrew and which class best suits your needs.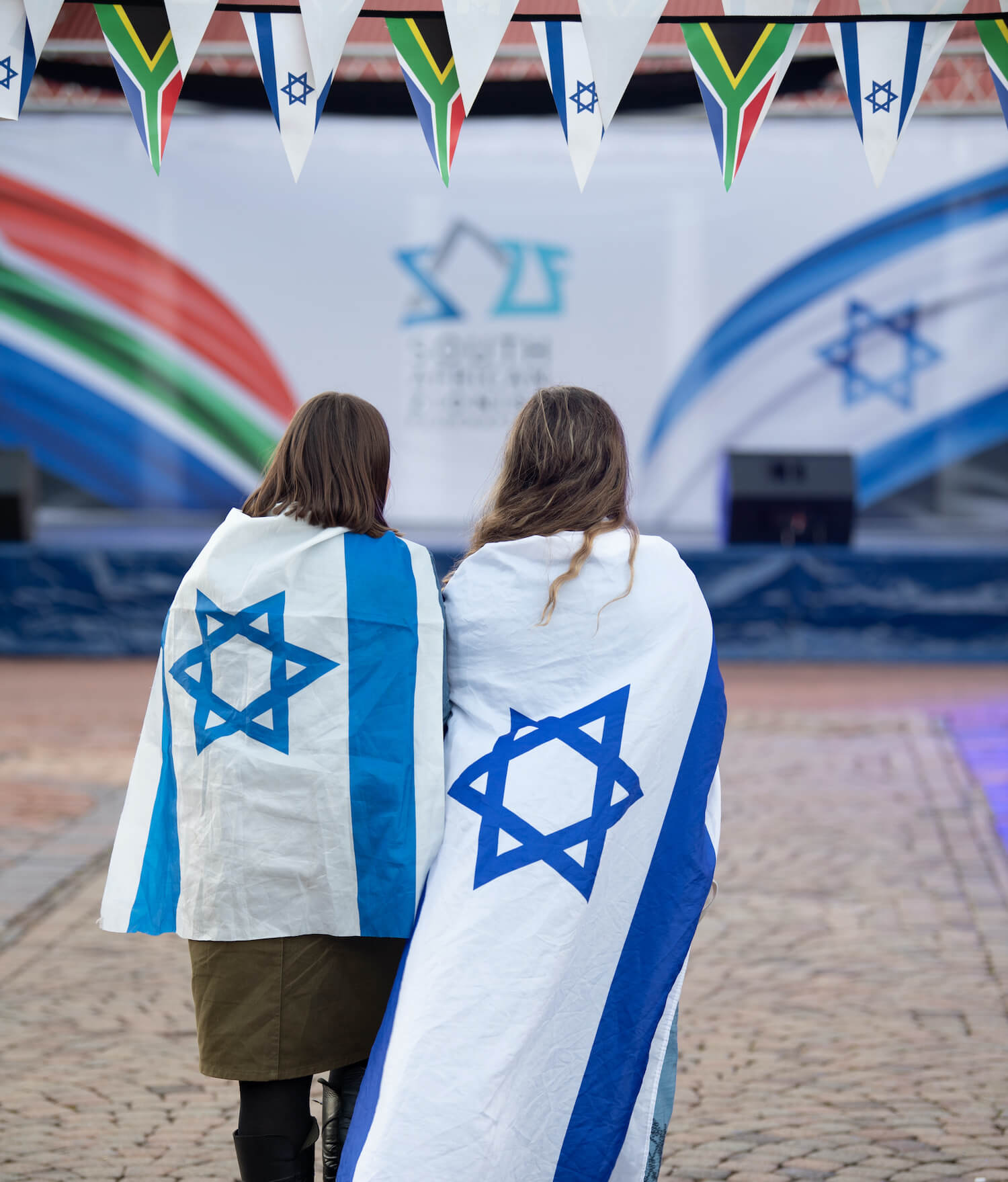 What do we do?
The South African Zionist Federation (SAZF) protects and promotes Israel and Zionism in South Africa.
As advocates for Israel in this country, our mission is to build strong support and love for the Land and State of Israel.
This support remains powerful among the SA Jewish community and millions outside the community.
We work pro-actively to reduce the amount of anti-Israel sentiment in South African political, religious, and cultural communities through education, advocacy, and lobbying.