Register here for our upcoming events!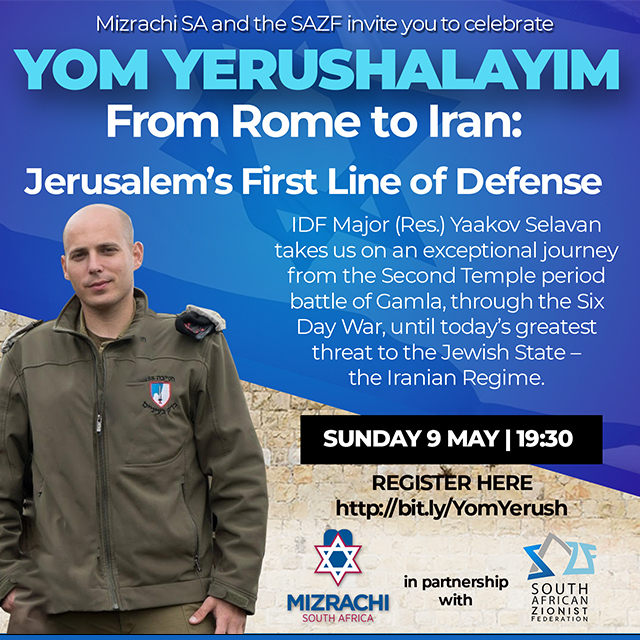 Sunday 9 May | 19:30
Mizrachi SA, SAZF & partners invite you to celebrate Yom Yerushalayim
From Rome to Iran: Jerusalem's first line of Defense
Join us as we hear from IDF Major (Res) Yaakov Selavan as he takes us on an exceptional journey from the Second Temple period battle of Gamla, through the Six Day War, until today's greatest threat to the Jewish State – the Iranian Regime.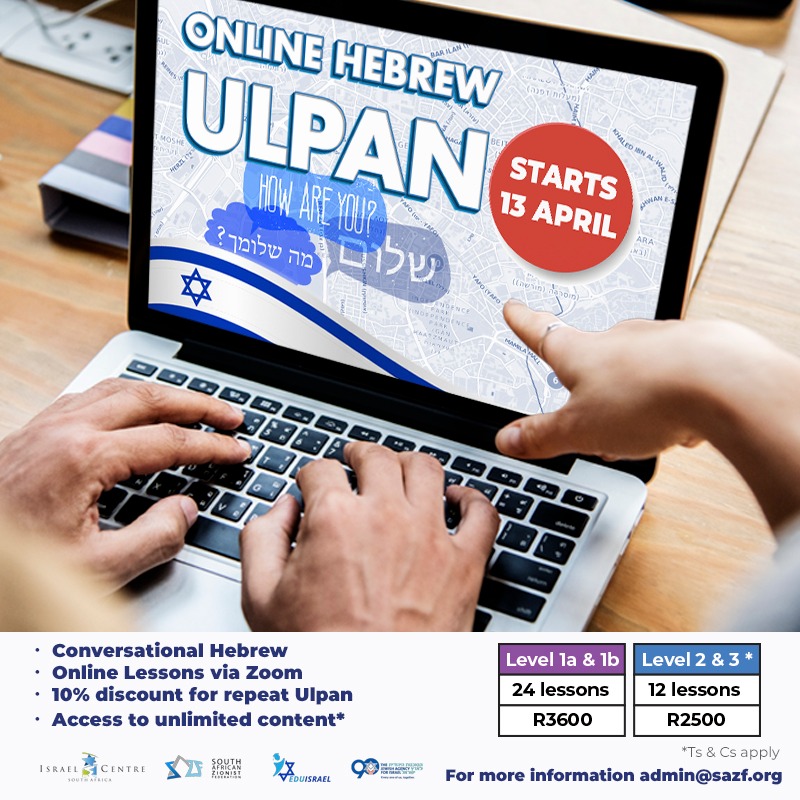 LEARN HEBREW ONLINE

Our experienced team of teachers will assess and determine your level of Hebrew and which class best suits your needs. We look forward to seeing you online!!!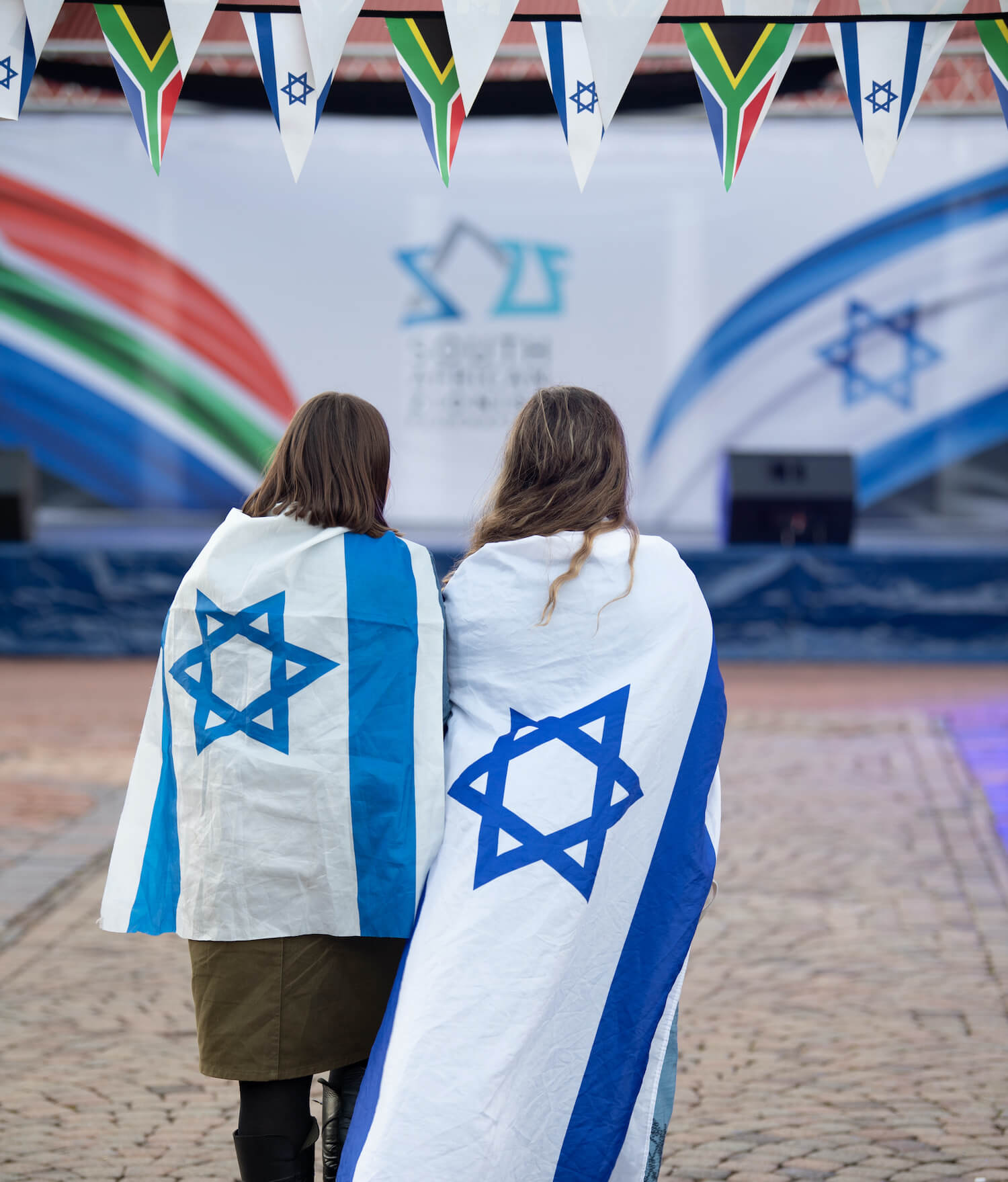 What do we do?
The South African Zionist Federation (SAZF) protects and promotes Israel and Zionism in South Africa.
As advocates for Israel in this country, our mission is to build strong support and love for the Land and State of Israel.
This support remains powerful among the SA Jewish community and millions outside the community.
We work pro-actively to reduce the amount of anti-Israel sentiment in South African political, religious, and cultural communities through education, advocacy, and lobbying.