We stand 𝐒𝐓𝐑𝐎𝐍𝐆 We stand 𝐏𝐑𝐎𝐔𝐃 We stand with 𝐈𝐒𝐑𝐀𝐄𝐋!

Watch this space for upcoming events and more.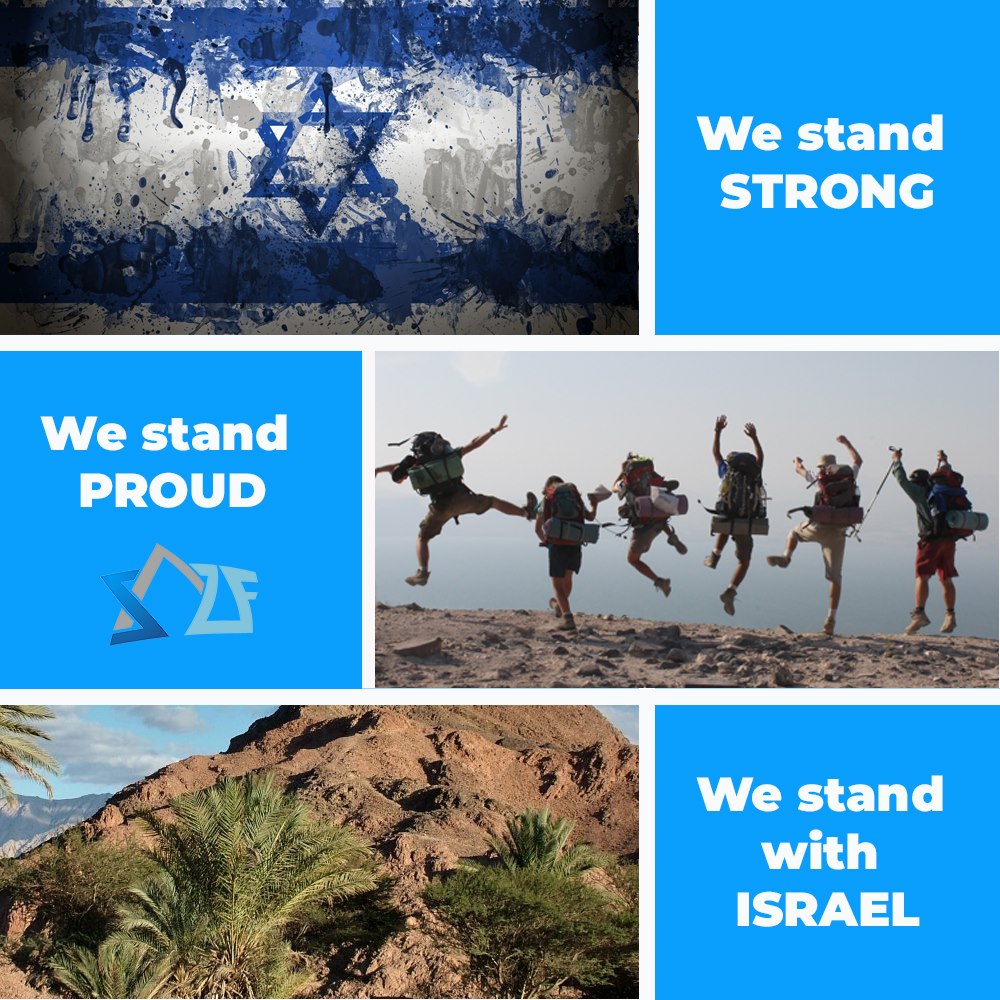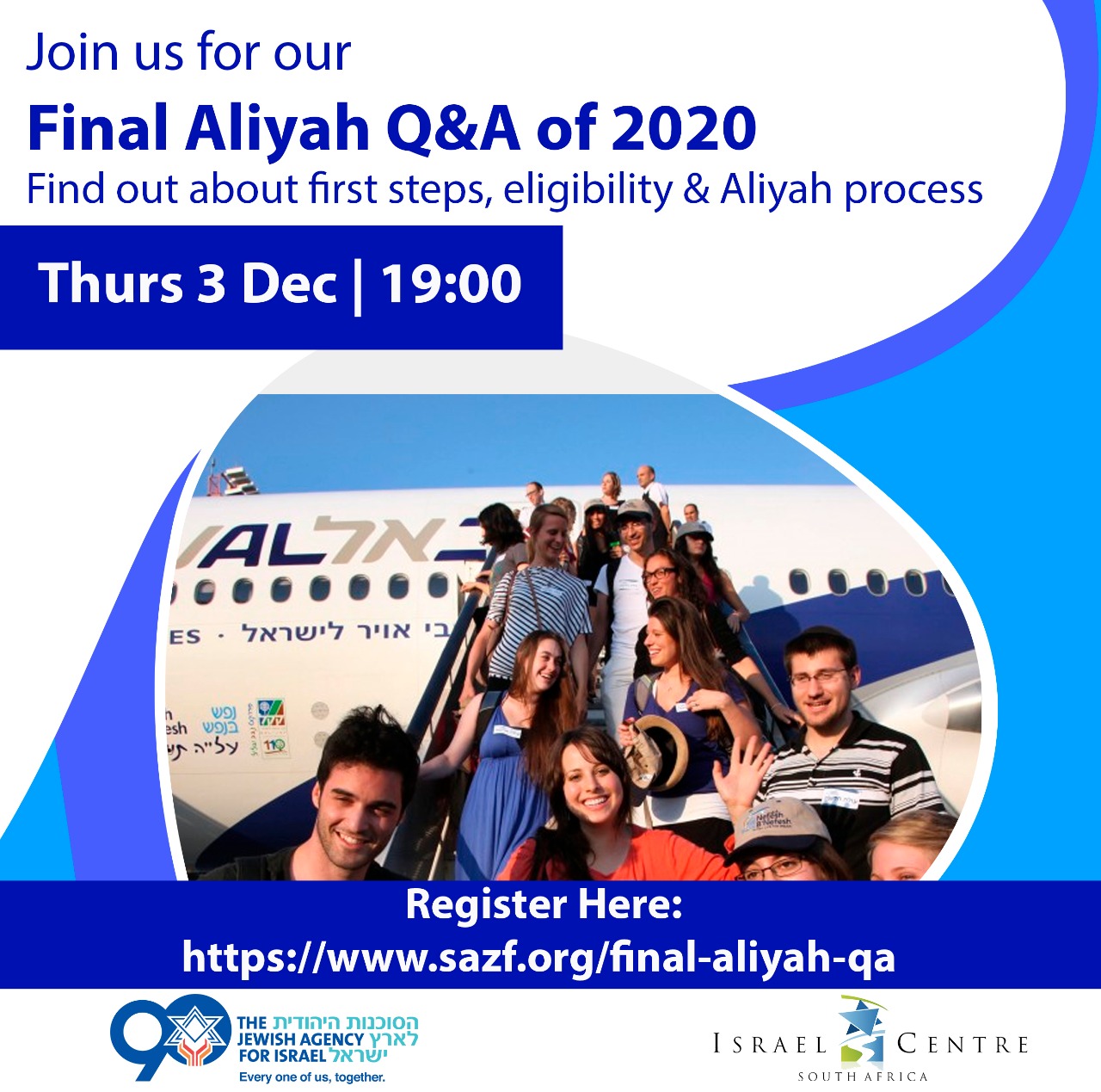 THURSDAY 3 DECEMBER | 19:00
Join us for our Final Aliyah Q&A of 2020
Find out about first steps, eligibility & Aliyah process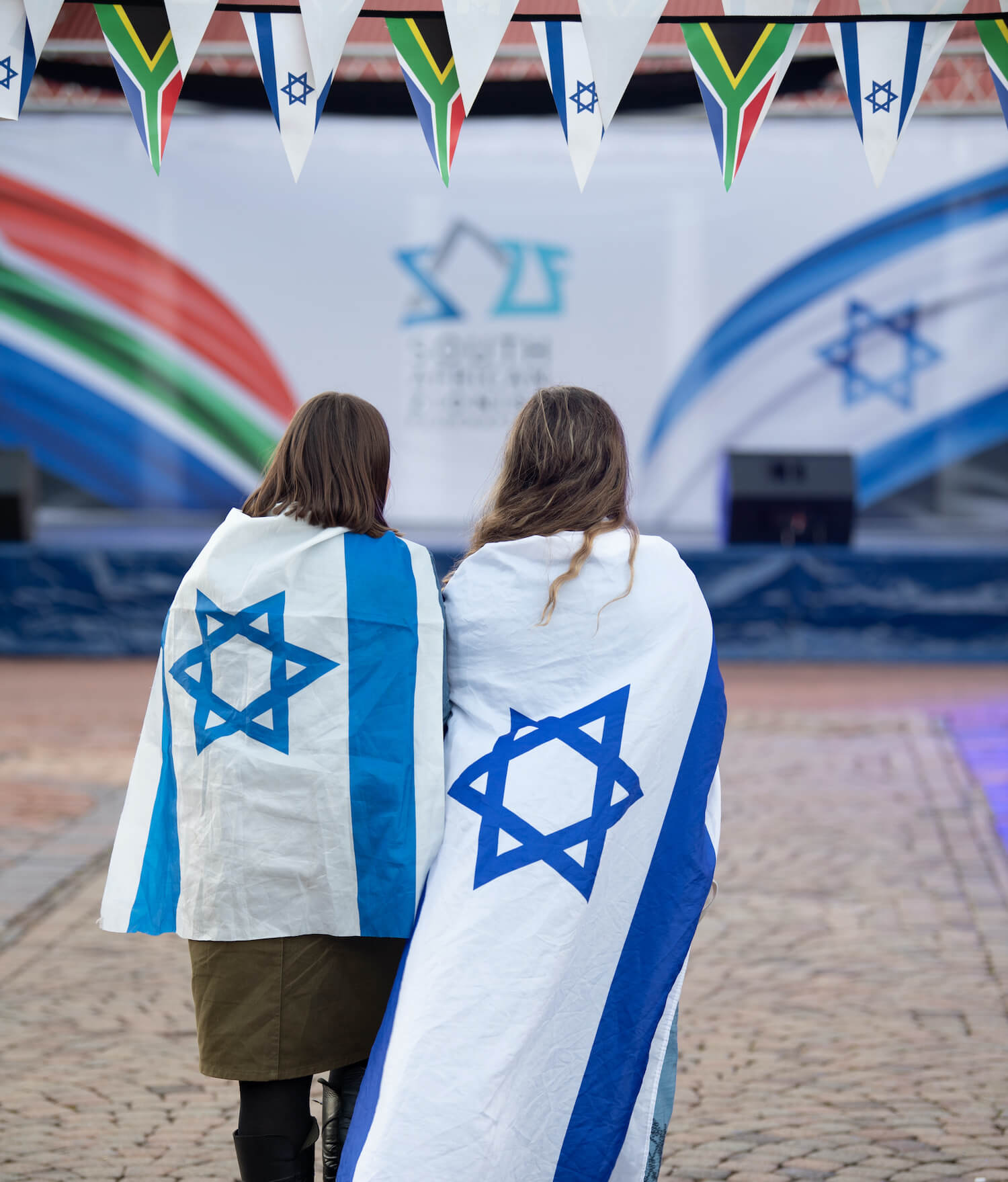 What do we do?
The South African Zionist Federation (SAZF) protects and promotes Israel and Zionism in South Africa.
As advocates for Israel in this country, our mission is to build strong support and love for the Land and State of Israel.
This support remains powerful among the SA Jewish community and millions outside the community.
We work pro-actively to reduce the amount of anti-Israel sentiment in South African political, religious, and cultural communities through education, advocacy, and lobbying.