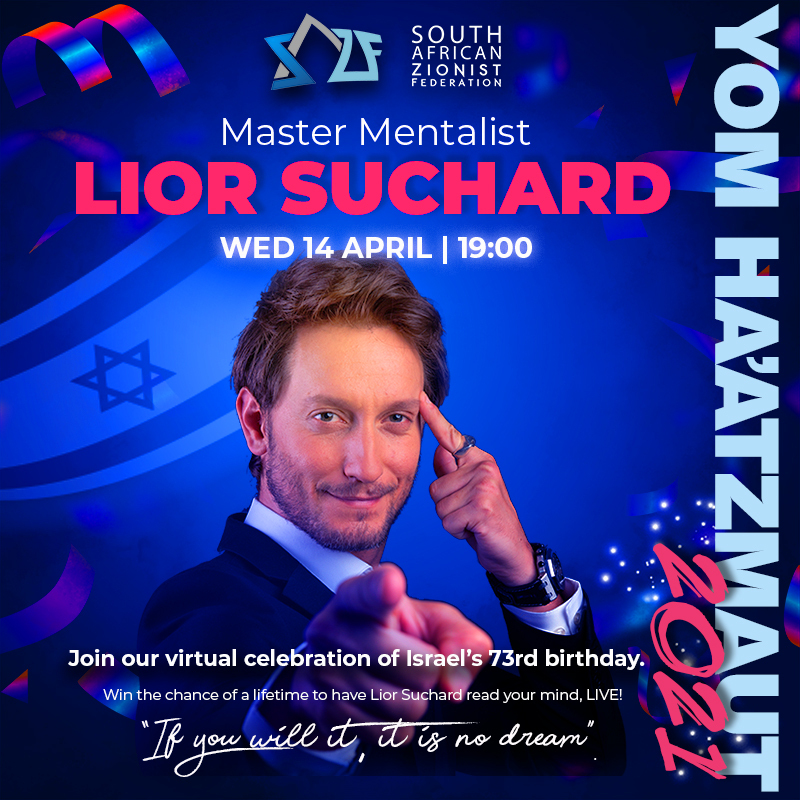 YOM HAZIKARON & YOM HA'ATZMAUT 2021
For Israel's 73rd birthday, the SA Zionist Federation will be hosting a free virtual event where we will commemorate the fallen for Yom Hazikaron and celebrate Yom Ha'Atzmaut with a virtual event to remember!
With entertainment, fun and laughter, we can celebrate together with an incredible line up, including the greatest mentalist in the world – Lior Suchard – live from Israel.
Simply REGISTER to book and YOU could be one of the lucky winners to meet Lior Suchard live.