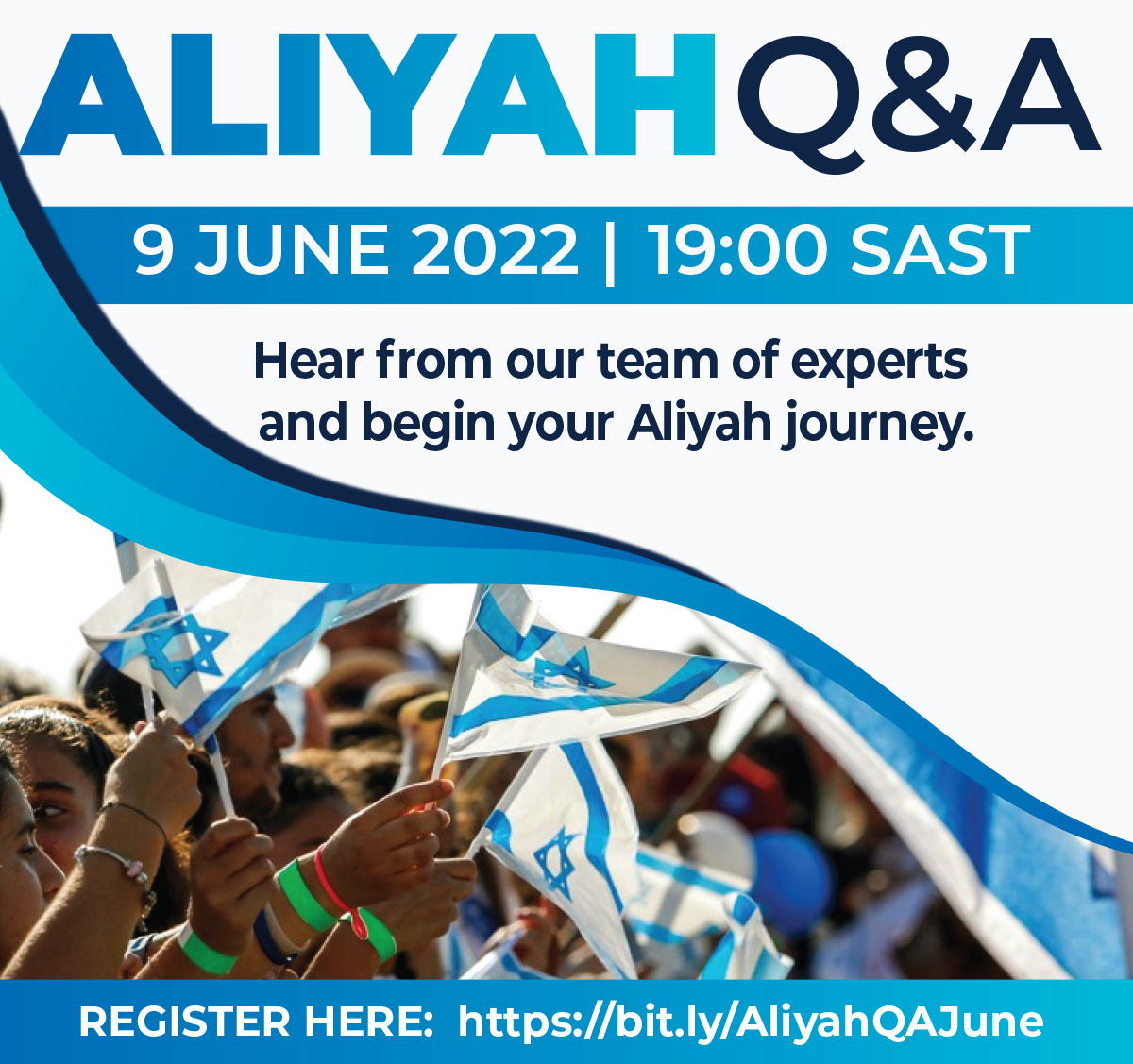 9 JUNE | 19:00 SAST
ALIYAH Q&A
Get expert advise & start your aliyah journey.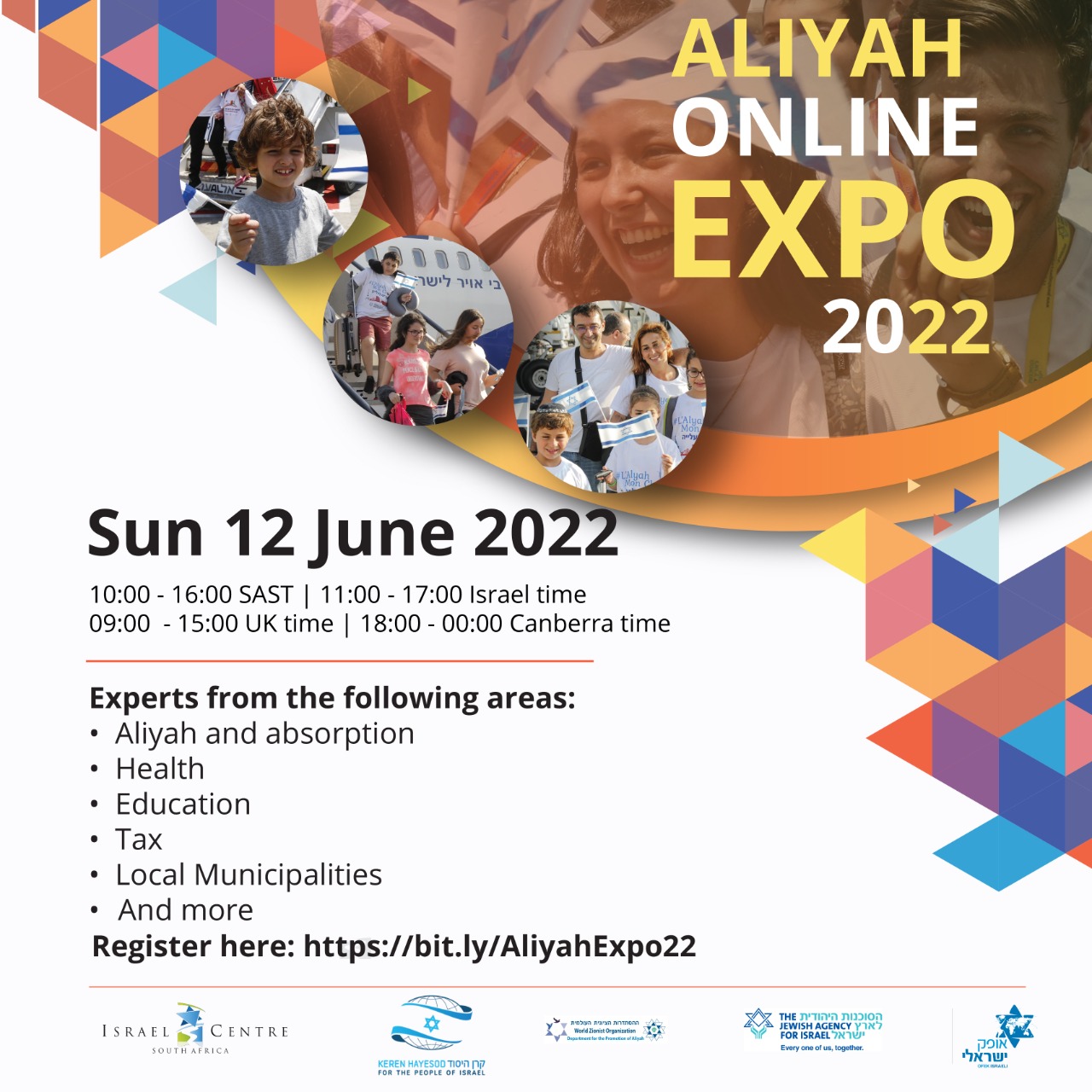 𝐒𝐔𝐍𝐃𝐀𝐘 𝟏𝟐 𝐉𝐔𝐍𝐄 | 𝟏𝟎:𝟎𝟎 – 𝟏𝟔:𝟎𝟎 𝐒𝐀𝐒𝐓
𝐀𝐋𝐈𝐘𝐀𝐇 𝐎𝐍𝐋𝐈𝐍𝐄 𝐄𝐗𝐏𝐎 𝟐𝟎𝟐𝟐
The Jew
ish Agency for Israel
 is hosting an Aliyah Expo on the 12th June 2022
The Expo will be held online, on a digital platform. Our aim is to provide as much information as possible about different aspects of life in Israel.
During the expo you will have the opportunity to attend a variety of lectures as well as schedule one-on-one meetings with our experts.
To register please complete the form below.
Details of how to connect to the platform and book your meetings will be sent via email address provided on the form.