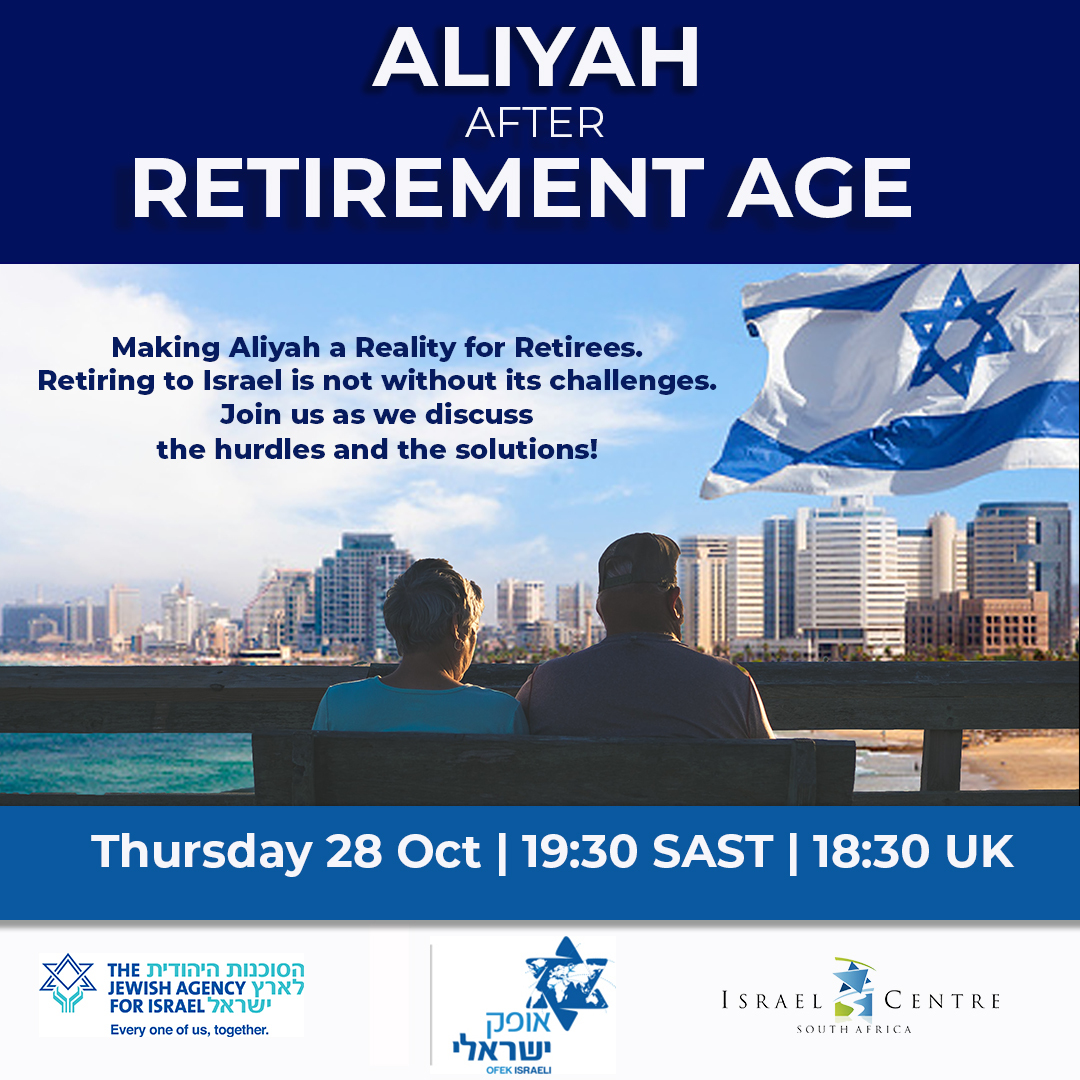 ALIYAH AFTER RETIREMENT AGE
THURSDAY 28 OCTOBER 2021 | 19:30 SAST
Making Aliyah a Reality for Retirees.
Retiring to Israel is not without its challenges. Join us as we discuss the hurdles and the solutions!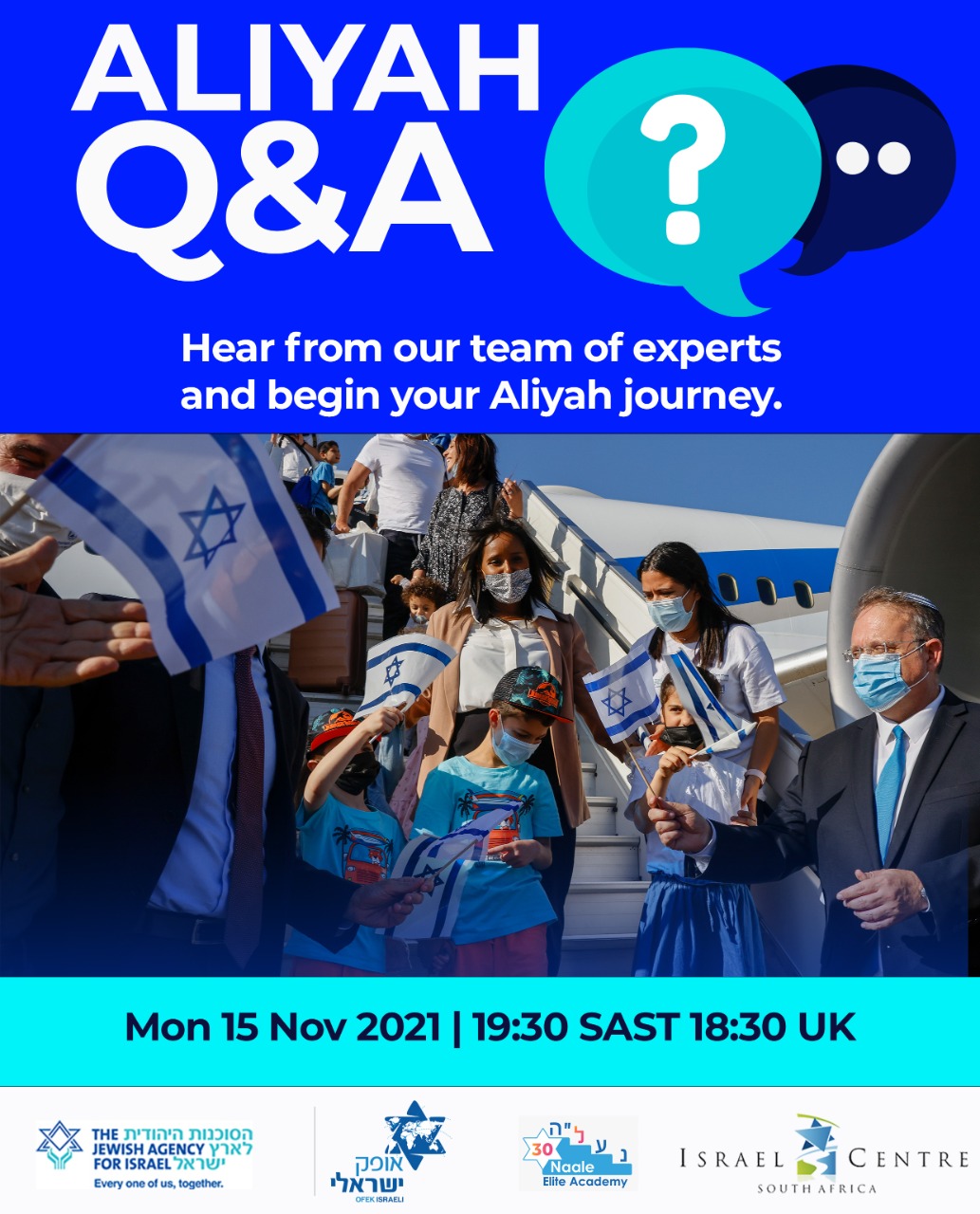 ALIYAH Q&A
MONDAY15 NOVEMBER 2021 | 19:00 SAST
Hear from our team of experts and begin your Aliyah journey.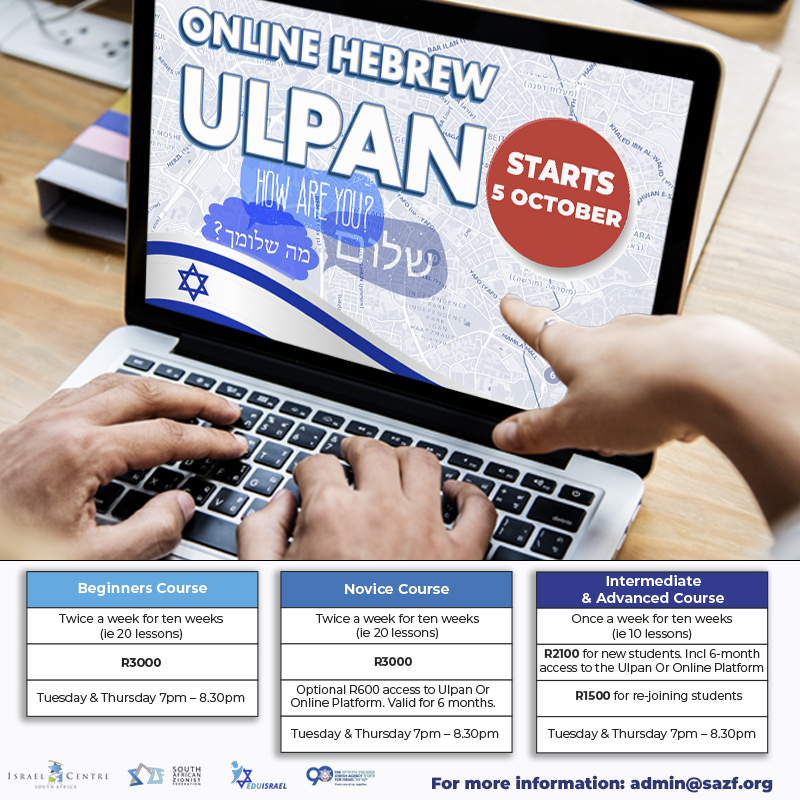 LEARN HEBREW ONLINE
SEMESTER 4 STARTS ON TUESDAY 5 OCTOBER @ 18:30
Our experienced team of teachers will assess and determine your level of Hebrew and which class best suits your needs. 
We look forward to seeing you online!!!