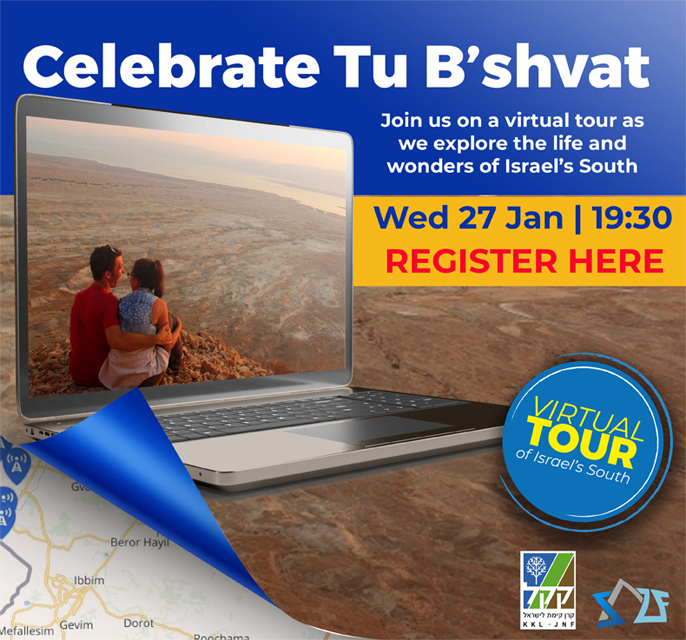 Living Zionism Under Fire:
Tu B'shvat exclusive tour to explore the remarkable lives of the Jews of Southern Israel
The JNF, and the SAZF invite you to join an exciting and insightful virtual tour of the South of Israel and the Gaza Strip perimeter in honour of Tu B'Shvat.
This is a tour not to be missed, explore areas of Israel you may never have had the chance to visit before and be inspired by the remarkable stories of resilience of the men and women that choose to live there. For those who have experienced the Israel Now Tours or a JNF SA tour, this will bring back wonderful memories.